Recruitment website 
design and development
Unleash the full potential of WordPress to beat your competition and take ownership of your recruitment agency website.
Watch now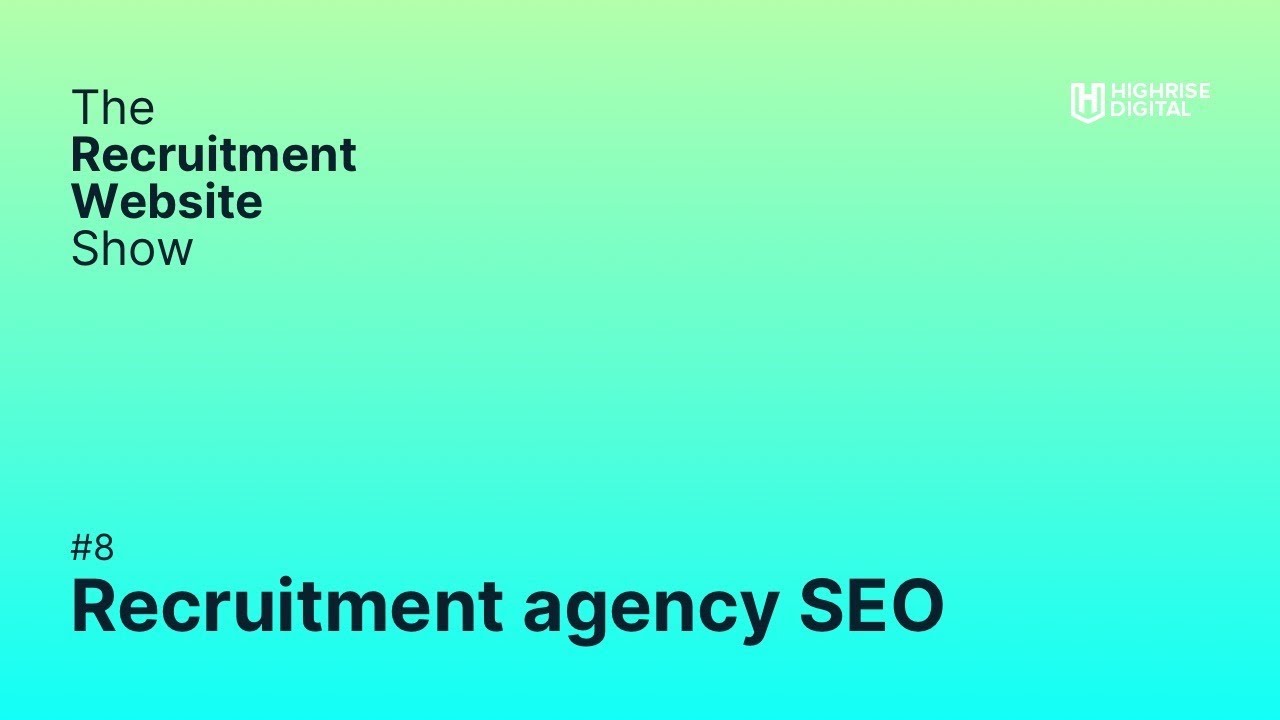 Competitive advantage
Beat the competition
If you want a competitive advantage you need the freedom to push the boundaries of your website.
With many 'platform-based' website providers that's not possible.
Our websites are custom built to fit your needs, not the needs of the average recruiter.
Complete ownership
Don't be held hostage
Many website providers lock you in to long-term contracts making it hard to break free.
With a WordPress website from Highrise Digital you'll own the site, the content, and your hosting account.
Your website is truly yours.
Case study
A custom-built website platform for a multi-brand, multi-lingual recruitment group
Global recruitment group, The SR Group, wanted to move away from their restrictive SaaS-based website to a platform that gave them the freedom to innovate, grow and find competitive advantages.
We built them a WordPress multilingual, multisite to handle their different brands with one codebase.
This includes a single, customisable theme to reduce technical debt and improve brand consistency.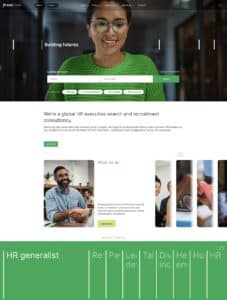 Despite being a small team, they operated and delivered the project to an incredibly high standard, which you would struggle to get with even some of the biggest, established agencies.

Lloyd Black | The SR Group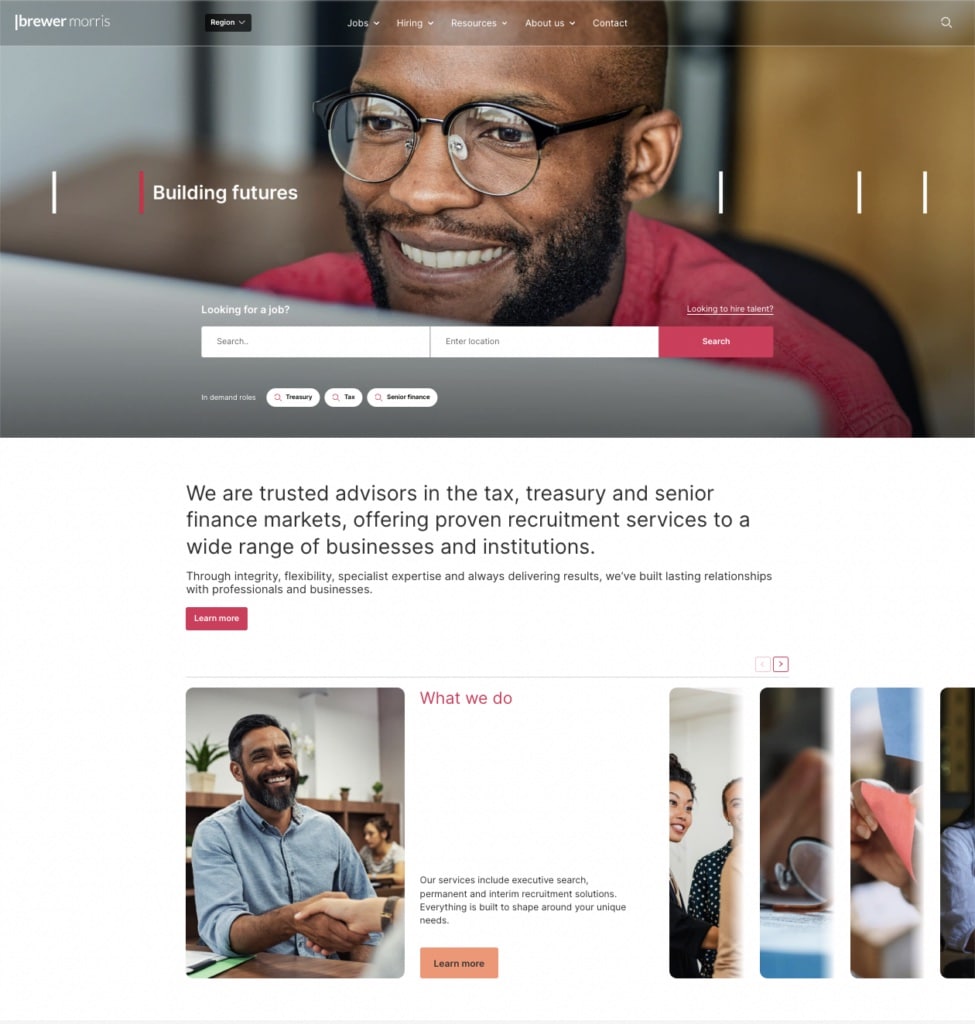 ---
Features
Enterprise features as standard
Your website will be built to suit your needs but there are a few things that are consistent between the sites that we build…
Recruitment website design
A beautiful, robust design system for the modern web
Taking your brand guidelines, we'll guide you through a website design process that delivers functional, easy to navigate, and beautiful web pages that your candidates and clients will love.
Our designs are led by solid design principles of grids, colour, typography, etc – principles that never go out of fashion.
We also love to add personality and flair to a design with subtle interactions and motifs that will delight your users.
Already have a web designer?
No problem.
We're more than happy to work with your internal design team or design agency.
If needed, we can offer technical consultancy to ensure that the design fits the project budget and performance goals.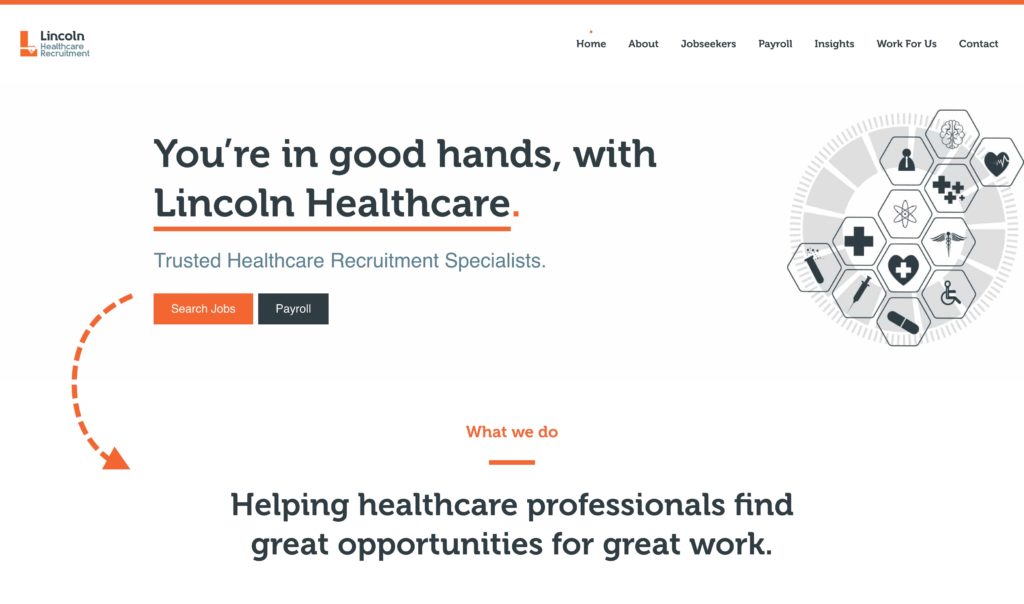 Powerful job board
A first-class candidate experience
Give your candidates the power they need to find the job they want.
Your job board can feature keyword and location search, and filters for any number of job categories.
Google for Jobs
Job visibility in Google for Jobs is becoming more and more important.
Our job pages include the right data for Google to collect and display your job posts.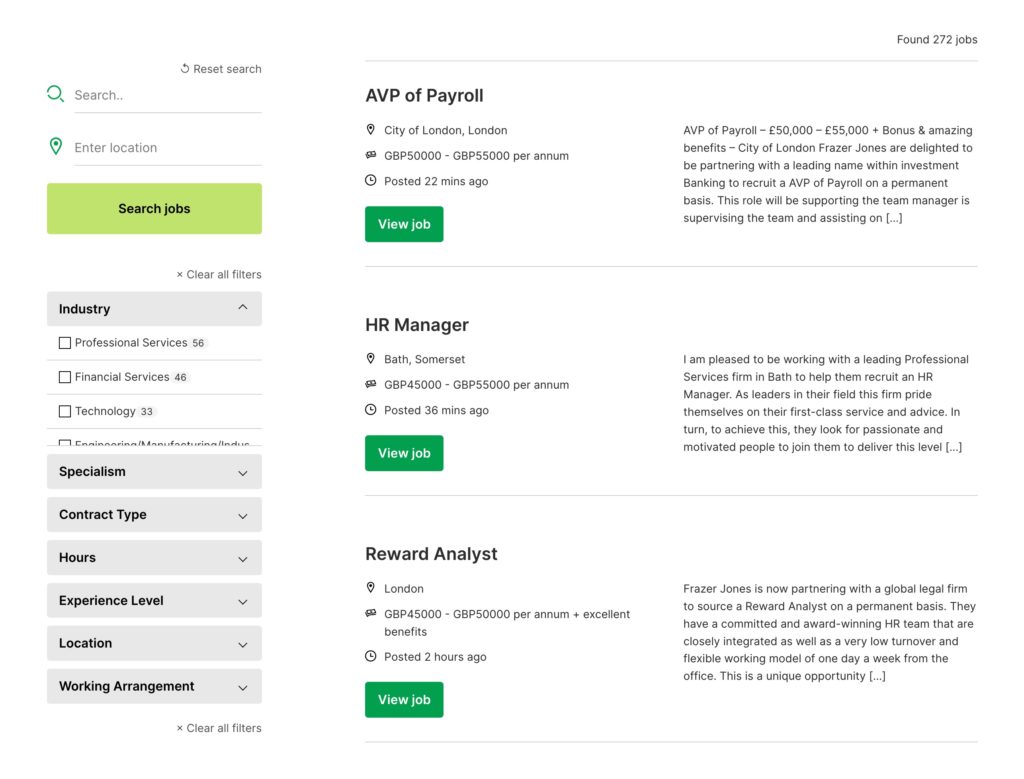 Everything you need to know…
Content management
Flexible, robust content management
Our job is to make sure that your website is there to support your marketing activities, not get in the way.
Your website will be fully editable. You can create an infinite number of pages and page templates using the new WordPress block editor.
But, we also realise that too much control can lead to difficulties. We work with you to get the right amount of flexibility for your business.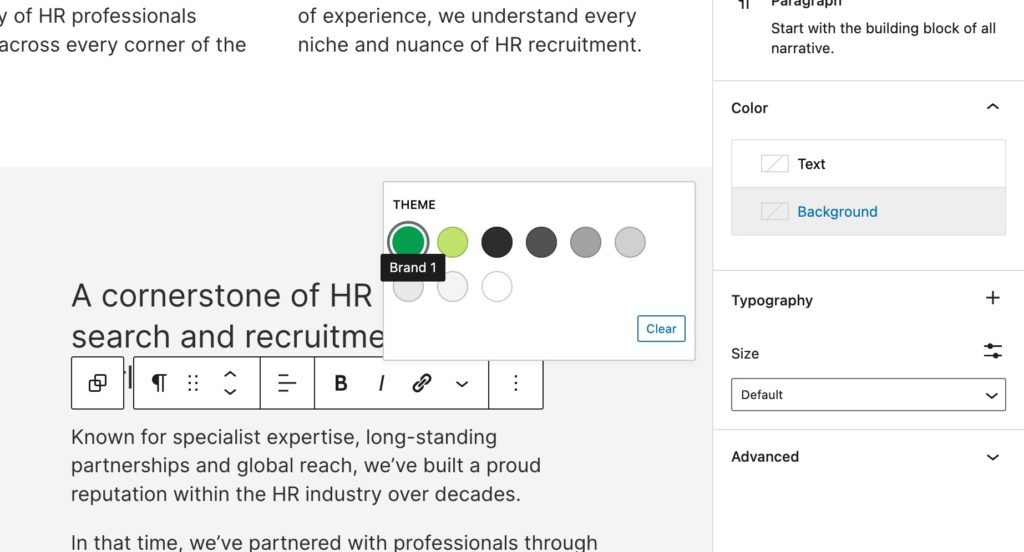 Stay on-brand
Keep your site looking sharp, no matter what you throw at it
Many websites visually degrade over time because there are too many design options available to website editors.
This can lead to typography, colours, etc that are inconsistent and off-brand, leading to an amateur look.
Our websites provide just the right amount of design flexibility and keep your website on-brand.
SEO tools
Maximise your on-site SEO
Give your marketing and SEO teams the tools they need to get you the best search engine rankings.
We recommend Yoast SEO. It's tried and tested and we know how to tweak it to get the best out of your on-site SEO.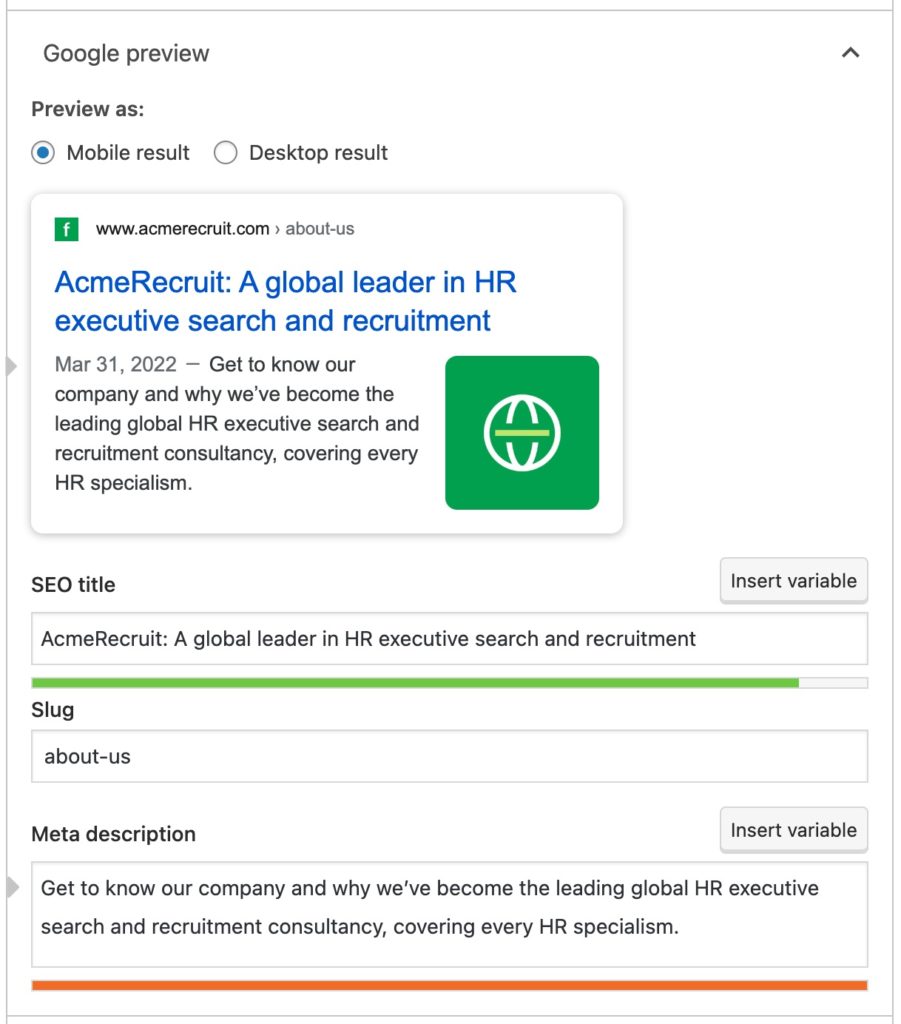 Future-proof
A website your business can rely on, now and in the future
As a website grows and it's complexity increases, a reliance on 3rd-party tools can start to cause problems. Specifically with performance, compatibility and security.
If you need a rock-solid platform for marketing your recruitment agency, then you need to work with developers who solve problems, not create them.
We're experts in building reliable, scalable recruitment websites, that can grow with your business.
Integrations
Connect your favourite recruitment platforms
As an open-source platform and the World's biggest CMS, WordPress has a vast ecosystem of platform integrations.
We have experience integrating ATS, CRM, newsletter and marketing automation services.
If you need something more custom, then we can do that too.
World leaders in job posting integrations
Through our products and services, we have helped hundreds of recruitment agencies integrate WordPress with Broadbean, LogicMelon, Idibu and JobAdder.
Support and maintenance
Peace of mind and a long-term development partner to rely on.
The launch of your new recruitment website is just the beginning.
You website needs care and maintenance to continue to perform at its best.
With our support and maintenance plans, your website will be kept healthy and we'll be there to give you the support that you need to make the most of your investment.
Get in touch
We'd love to discuss your next recruitment website project with you.