The SR Group
A custom-built website platform for a multi-brand, multi-lingual recruitment group
It's a familiar recruitment website story.
Recruitment agency falls in love with leading recruitment website vendor.
The agency grows and their needs change, but the inflexibility of the web platform starts to cause problems.
Soon, the site stagnates and stops serving the needs of the business.
In 2021, The SR Group found themselves in this situation.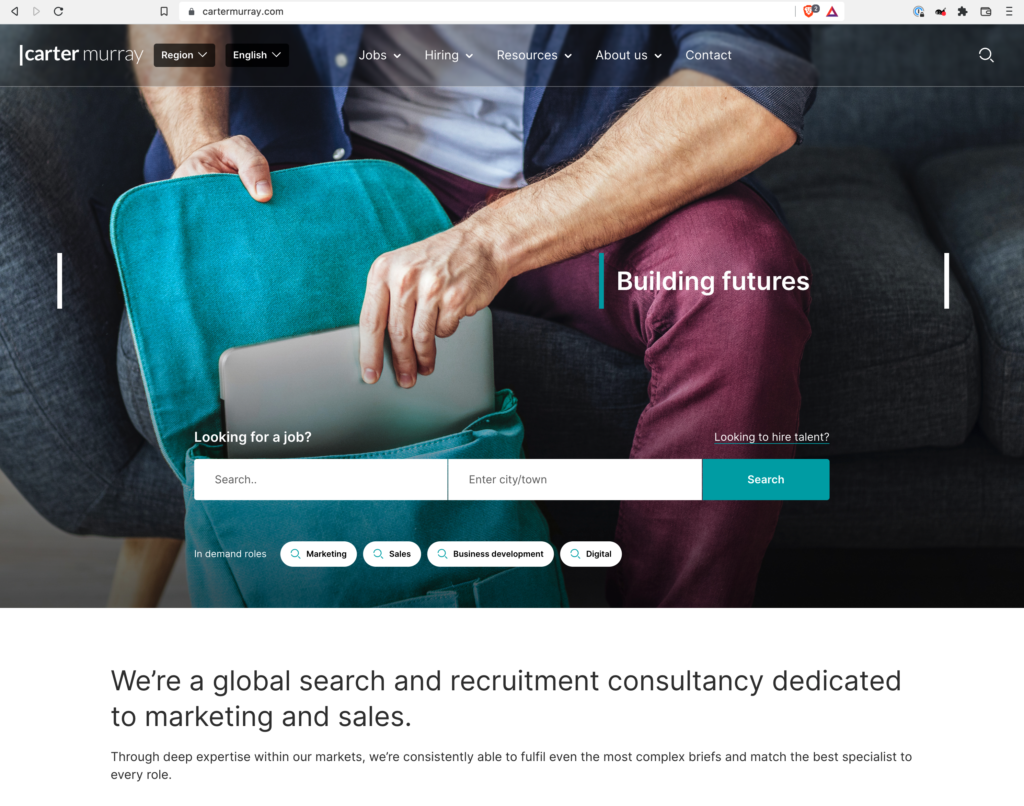 But The SR Group broke free from proprietary website software and transformed their website platform into a tool for growth.
Keep reading to find out how 👇
The transformation
The SR Group needed the freedom and flexibility to move their website forward so that it supported their marketing activities, not restricted them.
They decided that moving to an open-source solution, like WordPress, would give them this freedom and flexibility.
Fast forward to summer of 2022 and The SR Group now have a custom-built WordPress multisite that is powering all of their brands from one codebase.
They have the power to add and edit content as they please. They can add new functionality as required and push the boundaries of the website to gain competitive advantages.
I worked with Highrise Digital on a year-long rebuild of an entire portfolio of recruitment websites. Despite being a small team, they operated and delivered the project to an incredibly high standard, which you would struggle to get with even some of the biggest, established agencies.

Lloyd Black, Senior Digital Marketing Manager | The SR Group
The process
The SR Group first reached out to us in early 2021.
We were instantly attracted by the mix of WordPress, recruitment and multisite.
Before pitching for the work, we took time to understand the current problems and situation, so that we could propose a solution that would be a real game-changer for their business.
Discovery
They quickly became an essential part of the team, from the initial research through the design, build, and various integrations to support the launch.

Lloyd Black, Senior Digital Marketing Manager | The SR Group
Our pitch included a Discovery Phase where we spend as much time as necessary to fully understand the goals, requirements, and constraints of the project.
In the end, this process took 3 months but it was well worth the time invested because once we started the build, most of the complexities had been well thought through and planned for.
We were able to use our experience of the recruitment sector to suggest opportunities and predict potential challenges.
Bringing the creative and technical together
The discovery phase included regular calls with The SR Group's design team. We would review early wireframes and mockups and advise on their feasibility and cost implications; keeping the project timescales and budget in check.
Often mockups exclude many 'what if' situations that can cause differences in expectations down the line. By having both creative and technical people talking early in a project allows these problems to be addressed early, while they are still cheap to resolve.
A path towards success
At the end of the discovery phase we produced a detailed technical specification for the project.
This was the basis of our final fixed-cost quotation and contract, and the agreed path towards success.
The build
Once the technical specification had been refined and agreed we were ready to start building.
The thorough discovery phase and project spec meant that we could move quickly from this point.
Mark started working on the back end – the content editing system, integrations, etc. and Keith started working to build out the front end – turning the design system into code.
They are not only two of the most talented web developers I've worked with. But they also have expert knowledge of recruitment technology which was invaluable to the success of our project.

Lloyd Black, Senior Digital Marketing Manager | The SR Group
Project management
Weekly calls between the client, design team, and ourselves kept the project on track and meant that issues could be discussed and resolved as early as possible.
The project was managed on a shared Trello board, allowing for accessible and transparent communication.
📝 See how we use Trello for project management
Phased launches
There were five sites to launch and these were rolled out over a couple of months. We started with the simpler sites and finished with ones with more content and functionality (e.g. multi-lingual).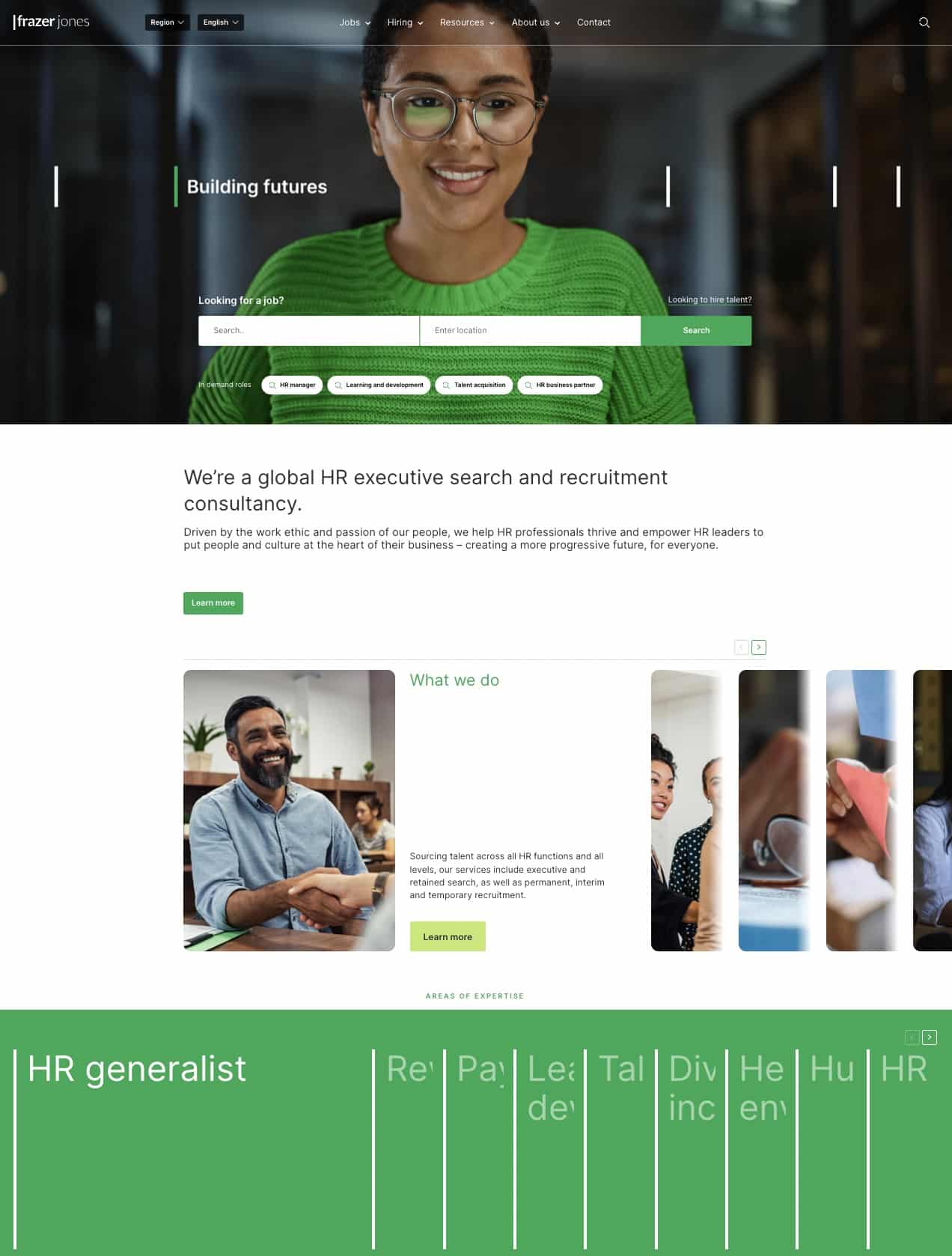 Post-launch support
The SR Group knew that the first month after launch is the most important, so we factored in a 'hyper-care' arrangement for 30 days following every launch, where we responded rapidly to any issues.
This gave The SR Group the peace of mind knowing that they had support when they needed it.
The results
The team at The SR Group are loving their new websites and we are really proud of the project that the whole web team delivered.
Find out how this project impacted their business:
We have launched five brand new global recruitment websites in three languages with them, and they have consistently exceeded everyone's expectations. I hope to continue working with Keith and Mark for many years as they provide ongoing support and build new features and projects for us.

Lloyd Black, Senior Digital Marketing Manager | The SR Group
Moving to open-source
The freedom to innovate and evolve
Moving away from a proprietary, SaaS-based website service and onto WordPress means that The SR Group can no longer be held hostage by their website vendors.
Don't like the developers? Change them.
Don't like the hosting provided. Move hosts.
Want to migrate all of the content? It's theirs, they can.
Many recruitment website platforms lock you in, meaning you're always at their mercy, and leaving can be painful. With WordPress*, your website is yours.
*Some WordPress-based website providers still have some degree of lock-in. For example, you might not be able to choose your own host or add your own plugins.
Our sites give you these freedoms by default.
One codebase, many sites
Easier maintenance and administration of a website network
The SR Group websites are built on a WordPress multisite installation.
All sites share a common codebase, with some individual customisations.
This means that updates, bug fixes, new features, etc. are available across all sites as soon as they are made. Decreasing development and maintenance costs.
All of the sites can also be managed from a single login, with appropriate user roles determining access and editing abilities.
New sites can be added easily when the group is ready to expand.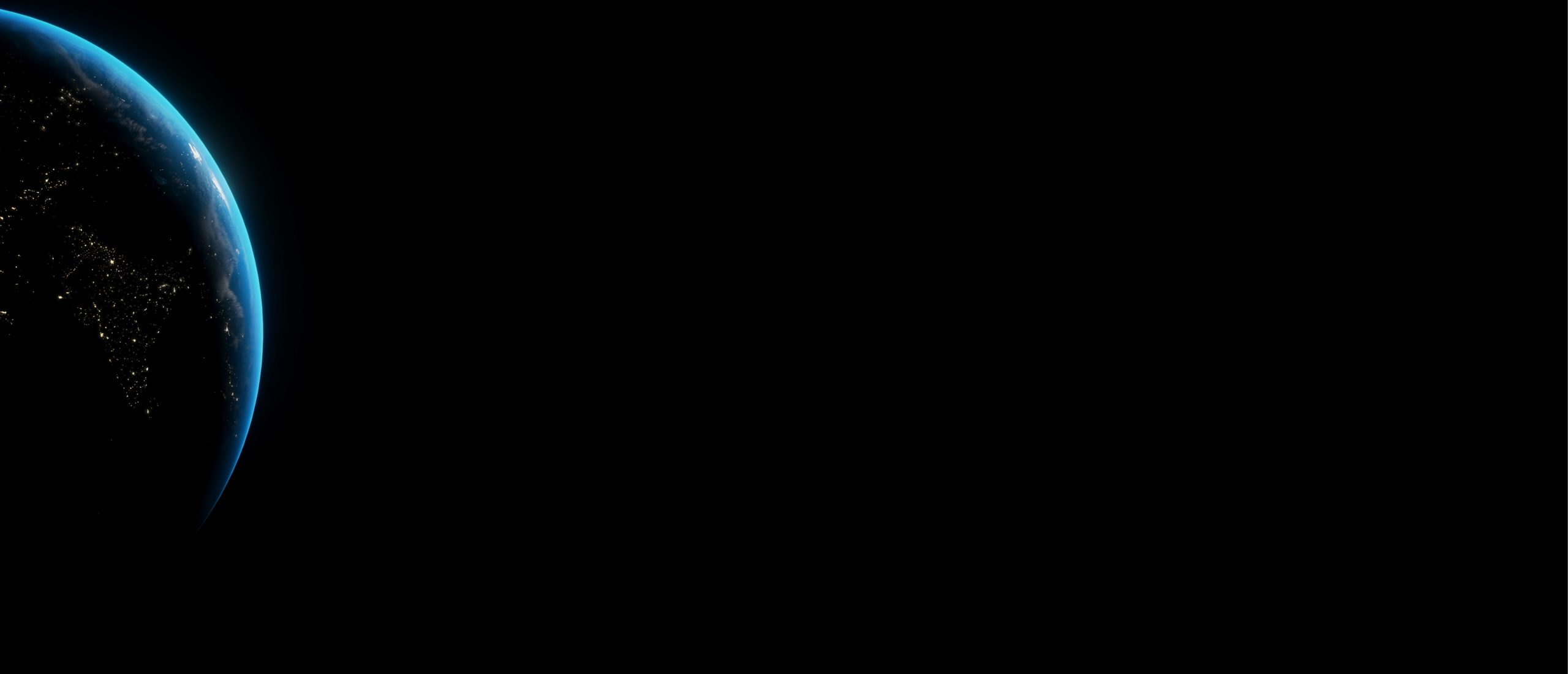 Fully translatable
Reaching a global audience
The SR Group are a global business with brands that work in all corners of the World.
One of the primary reasons for moving away from their previous website provider was because the sites were not fully translatable.
Now, The SR Group have full control of the translations on their website. They can manually translate every word, or integrate with third-party translation services.
The business is now building authentic relationships by talking to their audience in their own language.
Powerful job board
Too many job applications?!
The SR Group are now getting more applications than ever before.
They wanted a clean, modern interface to help candidates search and apply for jobs.
Using keyword, radius based and faceted search, candidates can easily find the jobs that are most relevant to them.
All jobs are given the correct Google for Jobs markup to ensure they get maximum reach on the World's biggest job search engine.
Too many job applications? It's a nice problem to have.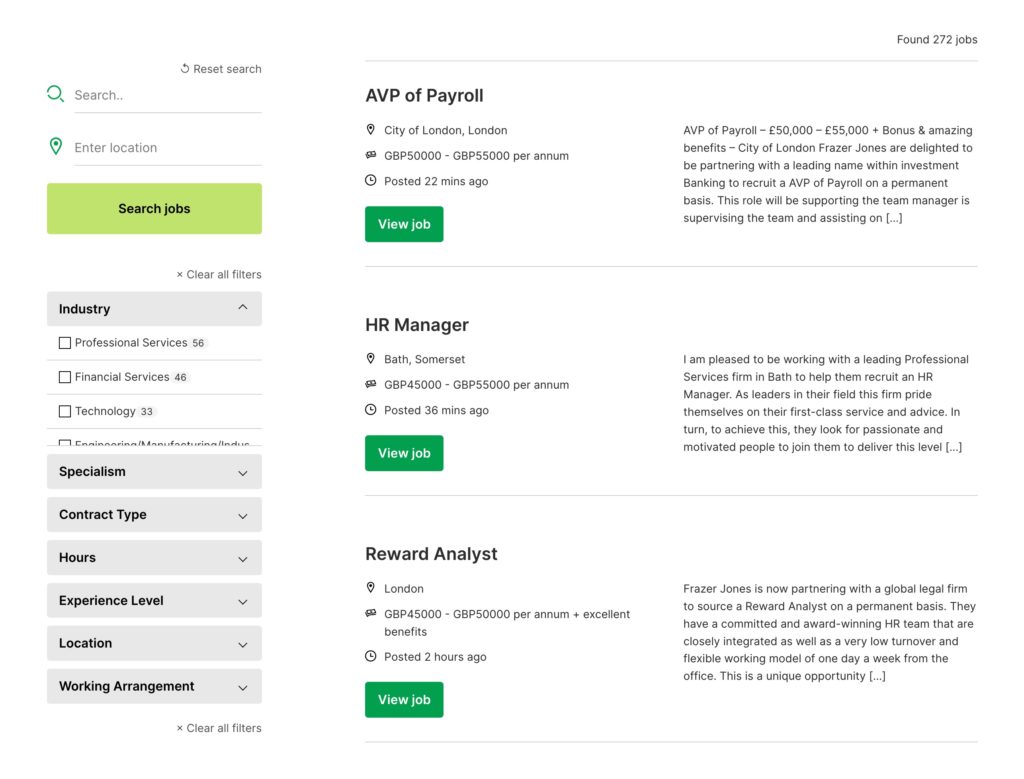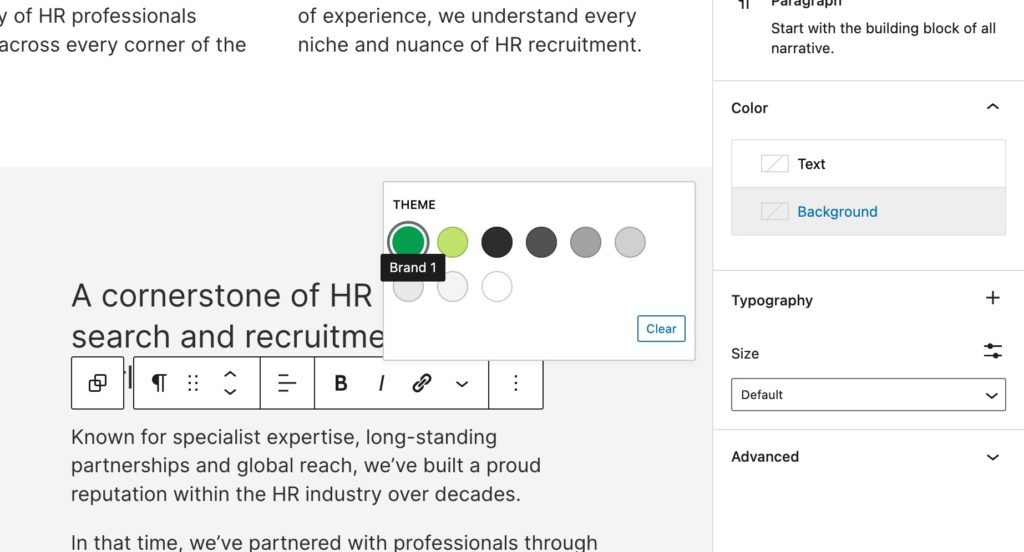 Maintaining brand integrity
Editors can focus on content, not design
The SR Group wanted to give their editors control and flexibility to create the content that the business needed, without the ability to stray from the brand guidelines.
By leveraging the power of WordPress' new block editor, we were able to supercharge their editing abilities while restricting options just enough to make sure the site is always on-brand.
SEO tools
Outranking the competition
The secret sauce.
We're not going to give away all the secrets here but we've given The SR Group a suite of SEO tools and built-in functionality to allow them to tweak and optimise their on-site SEO.
Competition is fierce. Now they have an edge.
Broadbean integration
Automated job posting to save time and improve accuracy
Posting jobs manually to a website isn't just time consuming and costly, it also increases the risk of errors.
We've helped hundreds of recruiters integrate the WordPress websites with Broadbean and we were able to use this expertise to develop a custom integration specific to their needs.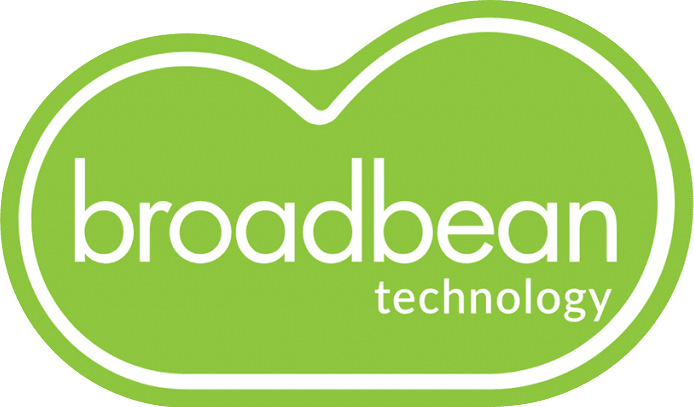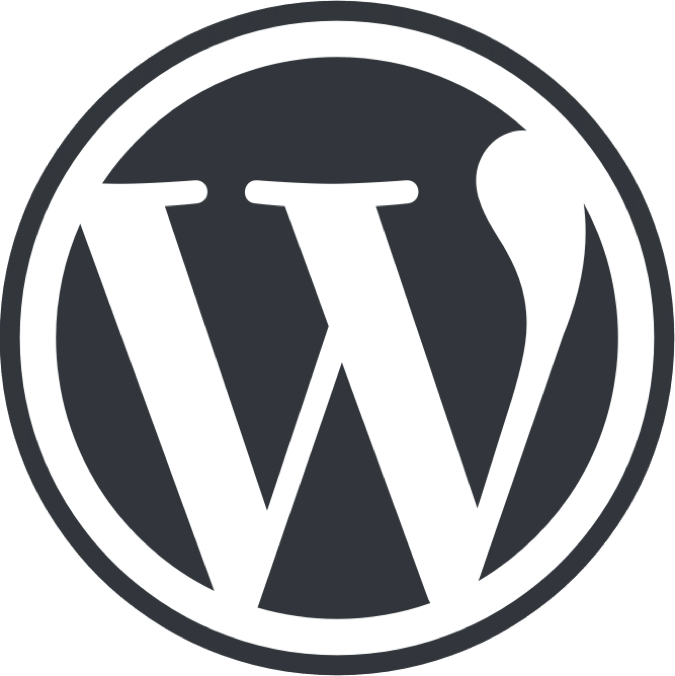 Extensible and stable
A platform for future business growth
The beauty of WordPress is that it can be so easily modified and extended, giving it nearly unlimited capabilities.
But this needs to be balanced with the need for stability.
The SR Group bought into this idea and, together, we built a site that will provide a stable platform for growth for years to come.
Moving forwards
Fortunately, our work together isn't finished yet.
The SR Group are keen to continue to develop their websites and there are loads of new features and improvements in the pipeline.
We've loved working with The SR Group team.
We hope to support them for years to come.
Are you planning a new recruitment website?
If so, we'd love to talk with you to find out if we can help.